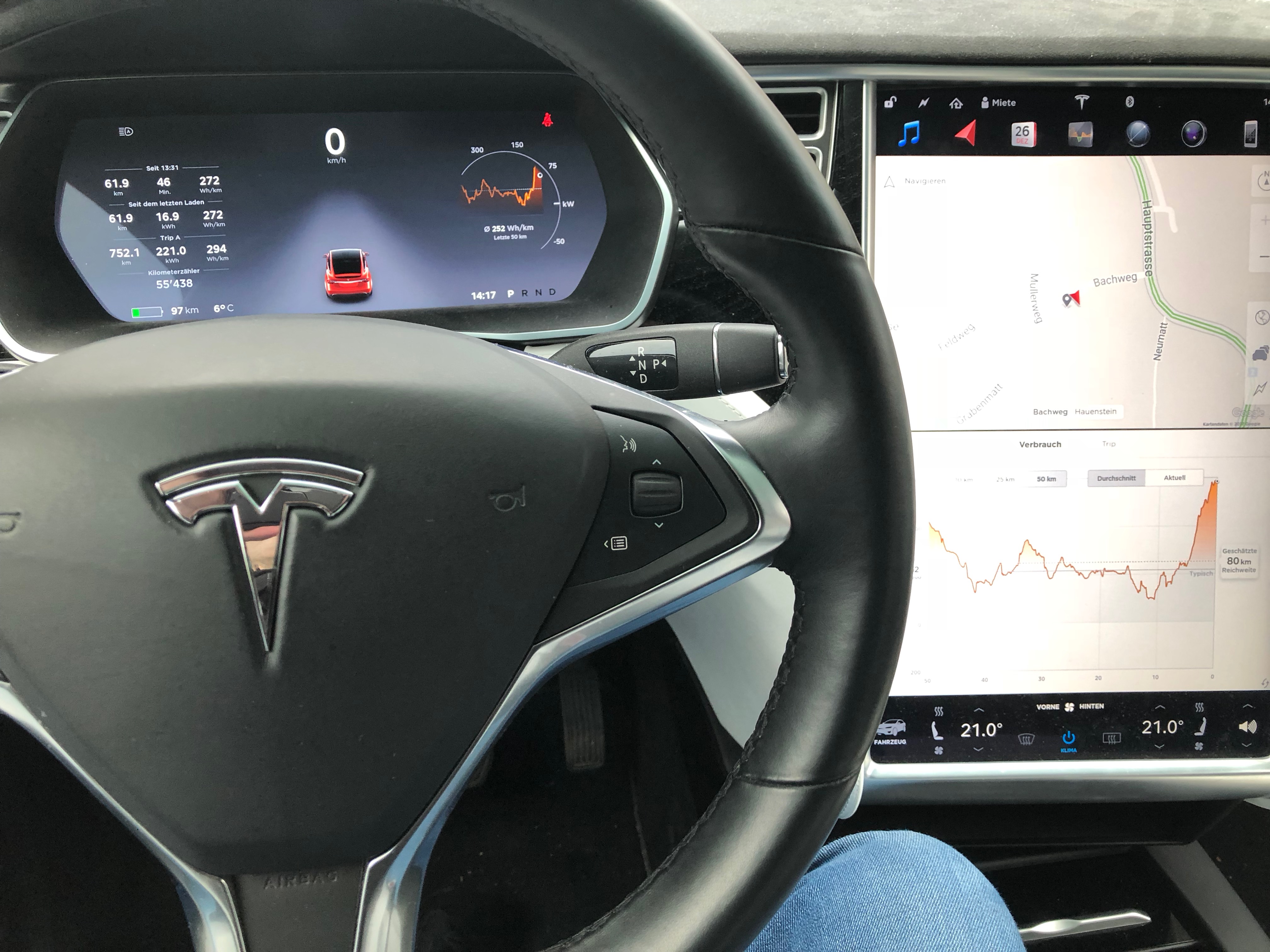 For four days over the holiday break, I was able to test drive a Tesla Model X 90D.
Here's what I liked:
Overall handling and controls are - especially for this myriad of functions - well designed
Adaptive cruise control and lane assistant (aka Autopilot) work well on highways
Stefan from http://www.rent-tesla.ch/ is very patient explaining the car, drove me back to the train station and generally a great guy
Unfortunately, there were a few items I did not like:
Overall capacity is about halfed when it's cold; we had to recharge way more often than planned
The car is huge - more than 5m long and 2.2m wide. This worked well on this journey, but I'd hate to park in a parking garage in Luzern.
The falcon wing doors seem to be a little finicky opening / closing. It took the kids just half a day to get me annoyed.
I could not find a good solution to transport ski. The 5 and 7 seat configuration lack a hatch; the only option would be the 6 seat configuration without middle console.